Riverview Room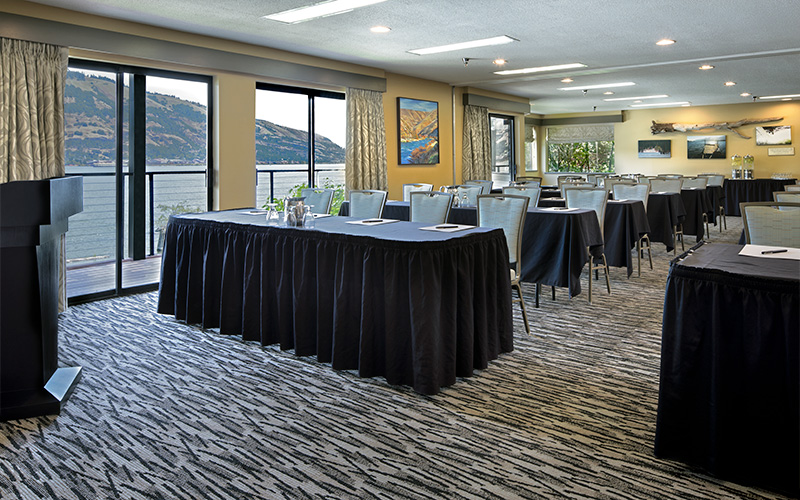 Prepare to be inspired while meeting in our popular Riverview Room which offers two balconies to enjoy all that is the beautiful Columbia River Gorge
Mountainview Room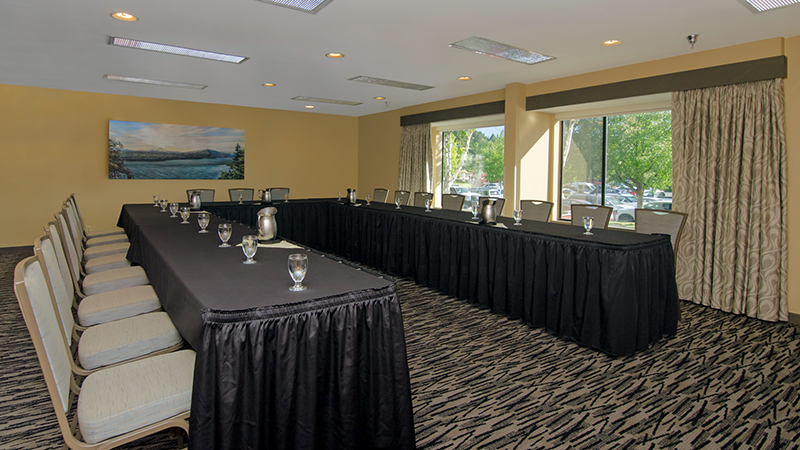 Our Mountainview room is big enough for a break-out of 50 people or a more intimate board meeting for 20.
Columbia Room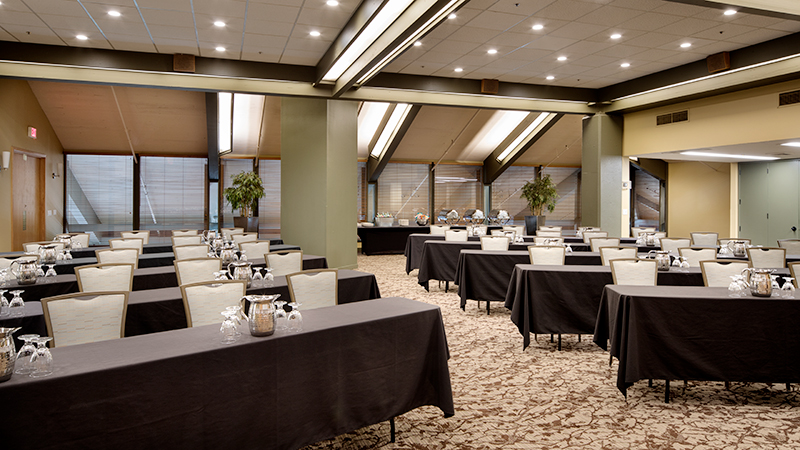 The Columbia Room is a large, centrally located meeting and banquet room located just above the lobby. 
Mt. Hood & Mt. Adams Rooms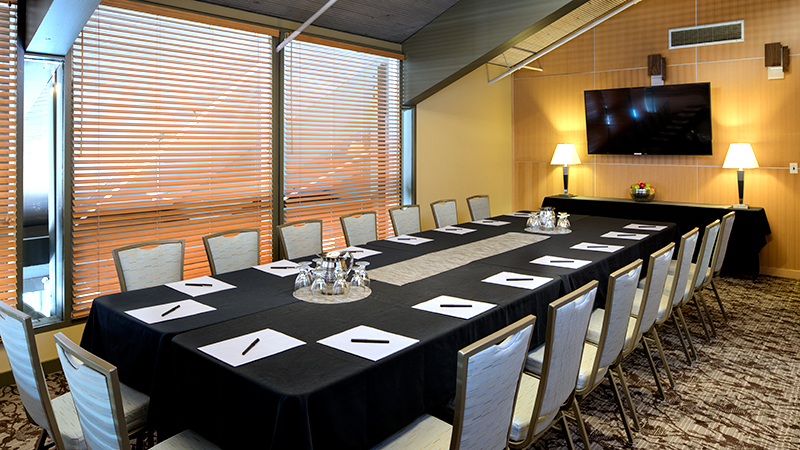 The Mt. Adams and Mt. Hood Rooms are ideal for break-out sessions along with the larger Columbia Room as they are located on the same level. 
Shoreline Room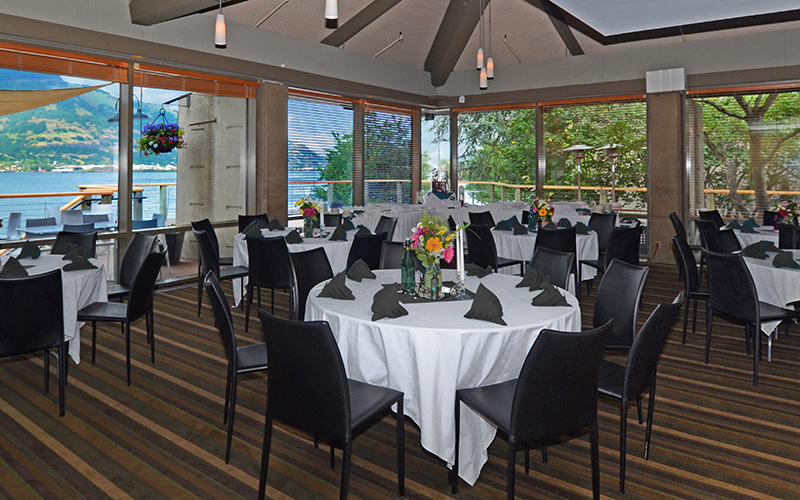 Sunrise in the Shoreline Room is one of the best ways to start the day with your group in the Gorge
The Gorge Room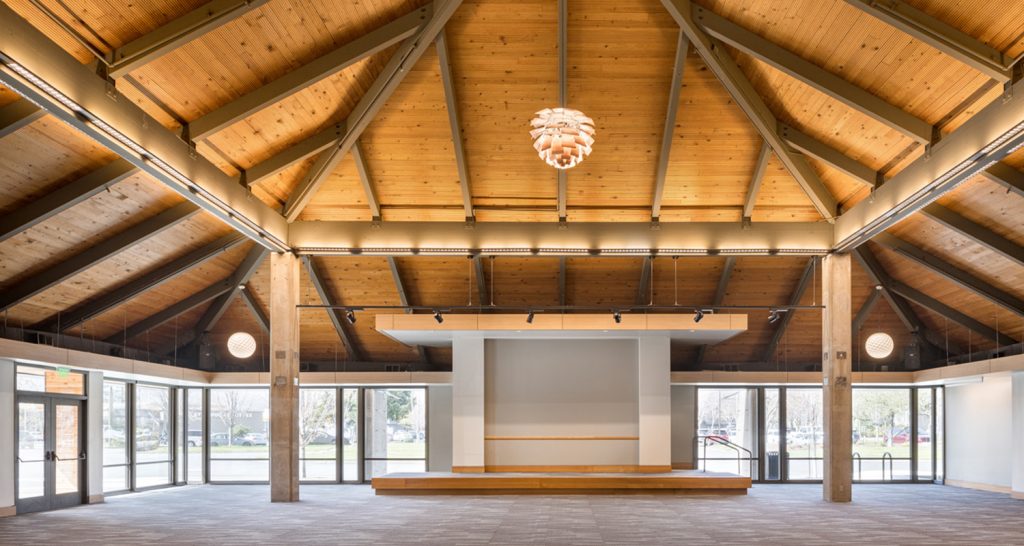 While our Gorge Room is expansive, it is also a warm and inviting space where people love to gather. Newly remodeled to complement the conference center addition, the Gorge room offers a soaring vaulted ceiling and walls of glass. State of the art audio visual with camera allows virtual presentations and high quality sound. As one of the largest and most popular event spaces in Hood River, it has stories to tell. The Gorge Room can seat up to 300 guests for banquet meals and 200 people at a classroom style setting.
The Atrium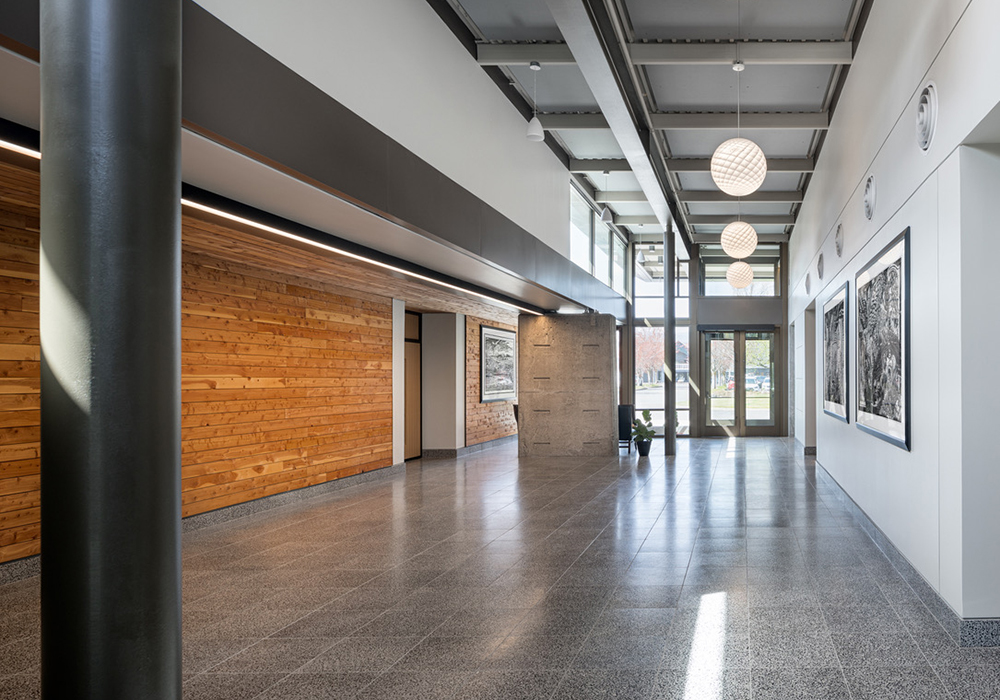 The lobby atrium of our conference center is the perfect place to register your guests, mingle amongst attendees or accommodate vendors where they are sure to be seen. Natural light and area artwork highlight the intrinsic elements in the space. 
Trillium Room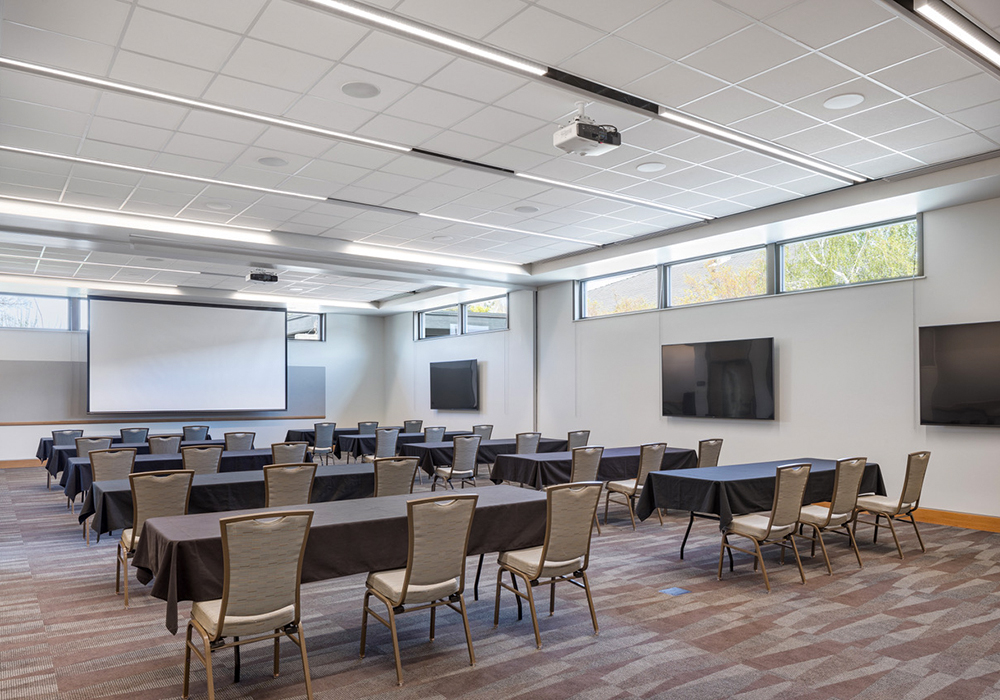 The addition of our Trillium room allows groups to meet or enjoy meals in close proximity to the larger Gorge Room. The Trillium breaks down into two smaller rooms perfect for break-outs.